Jeep® Wrangler SoftTop Installation & HardTop Storage
HardTop Hotel is trusted by hundreds of  Jeep® Wrangler and Ford® Bronco owners each year to store and install their HardTop and SoftTop. Let us help make your life easier this year!
BOOK NOW!
SWAP TOPS
The best part about owning a Jeep® Wrangler is when spring rolls around and it's time to swap out the HardTop for your SoftTop. In our experience, this is also that most frustrating part about owning a Jeep® Wrangler. We're here to step in and save you some headache. We come to you, remove your HardTop and fasten your SoftTop.
STORE
Not too much to say here, as this part is pretty self-explanatory, but let's do it. Once we carefully remove the HardTop, and swap in your SoftTop, we'll transport the HardTop to one of our local storage locations (indoor and secure) for the warm weather months. We'll keep it there until you feel like it's that time of year again 😢
RETURN
Our team will reach out in early August to schedule a tentative HardTop return date. When that day comes, we'll bring your HardTop right back to your Jeep® Wrangler, remove your SoftTop, and swap in the HardTop.
We come to your location within the service area below.
For folks outside our service area, please contact us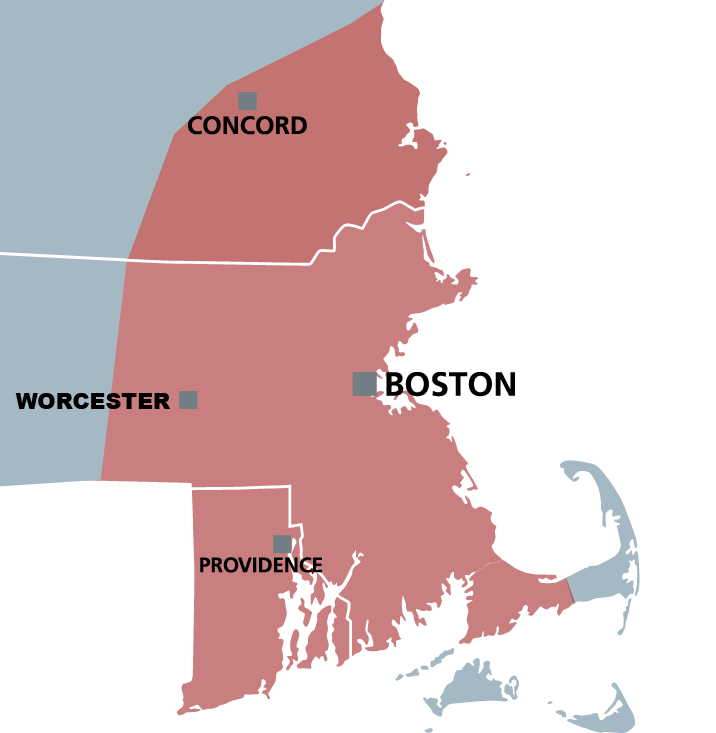 I was SO happy when an ad for HardTop Hotel showed up on my Facebook page. Having my hard top sit in my living room the past two summers, I really wanted a different option. Scheduling an appointment was really easy. Colin texted me to get some details they needed a few days before. Colin then texted me two days before my appointment to see if they could come a day earlier because of the rain that is forecast on the day of my appointment. That really impressed me! They showed up on time and were really friendly and professional. They finished quickly and explained how their service works. So happy with my experience and would recommend them without reservation!
What a seamless process: made my appointment, the guys verified the day before, arrived on time, quick hardtop removal, walked me through operation of soft top during installation, were super careful with my hardtop, and couldn't have been any more friendly or professional! They were done in an hour, I'll see them again in the fall to reinstall the hardtop. My highest recommendation of this service, reasonably priced and no headaches! 5 Stars!
Hardtop Hotel got me scheduled on the day that worked best for me, they arrived right on time and removed my hardtop and installed my soft top all within the time they said it would take. Plus they walked me thru how to work the soft top which I thought was awesome. Super nice guys! Thank you so much Colin and Ryan! If anyone is looking for a convenient place to store your hardtop contact these guys!!
Office
853 Main Street, Suite 105
Tewksbury, MA 01876

Hours:
By appointment only

(617) 766-0387 (call or text)